Generally, there are three types of customized cashier counters for opening a store: paint cabinets, wood grain cabinets and stone cabinets. If your store's checkout counter is small, you can customize it with regular functions according to your favorite style. If your store is large in size, such as a company hotel reception desk, a tobacco and wine cabinet integrated cashier, a bakery coffee shop integrated cashier and bar, it is better to let a professional cashier manufacturer do the customization. Today let's take a look at how to build several cash registers made of different materials.
Wood grain cashier counter
Generally, ecological boards are used as the base material. If there is a curved shape, fireproof boards are needed to support it. The base cabinet is used with drawer shelves, and store signs such as luminous characters can be added to the appearance. The countertop can be made of stone according to your needs to make it easier to clean and maintain.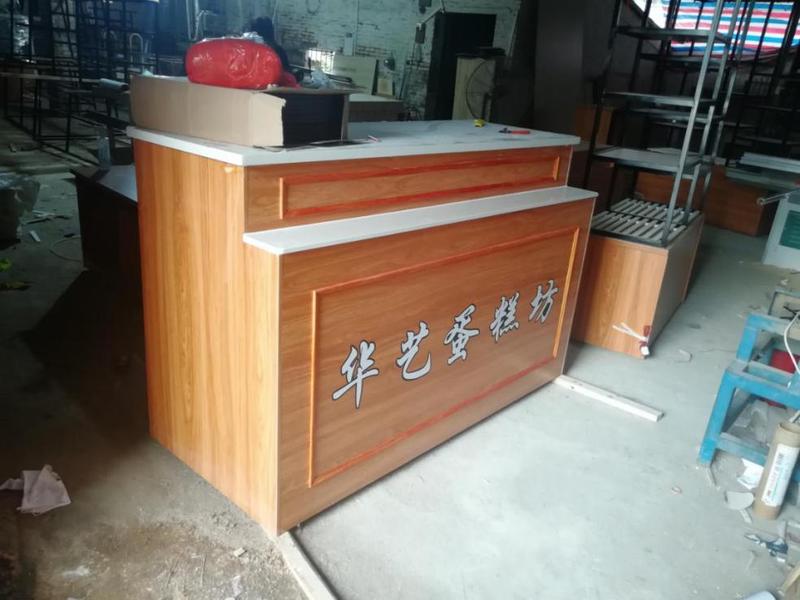 Paint cabinet cashier desk
The delicate texture of baking paint is favored by many shops that like high-end styles with bright colors. The changeable shapes and simple curved details are attractive and expensive, but they are deeply loved by consumers.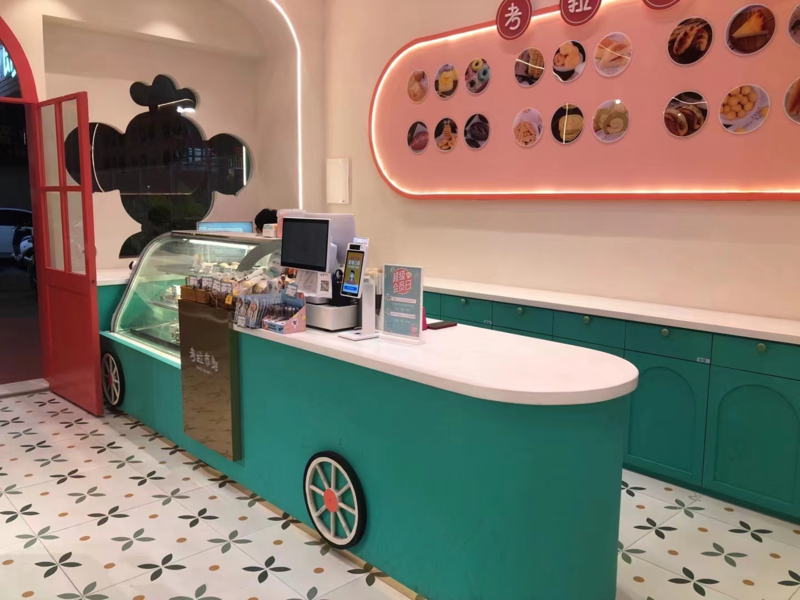 Stone cash register
The effect of integrated stone installation can be said to be incomparable to paint cabinets and wood grain cabinets. Whether your small cashier counter or a large bar is installed on-site, the effect of on-site splicing and polishing is completely different. If you have sufficient budget, choose a stone cashier counter and use it with wooden cabinets, the effect is quite grand.
Steel structure cashier
If the products you make require a large amount of equipment to be placed on the countertop, or your bar itself is relatively long and requires a good load-bearing structure, a steel structure cashier is essential. When there is a frame support inside the cabinet, even if there is a relatively large span, there is no need to worry about deformation after long-term use.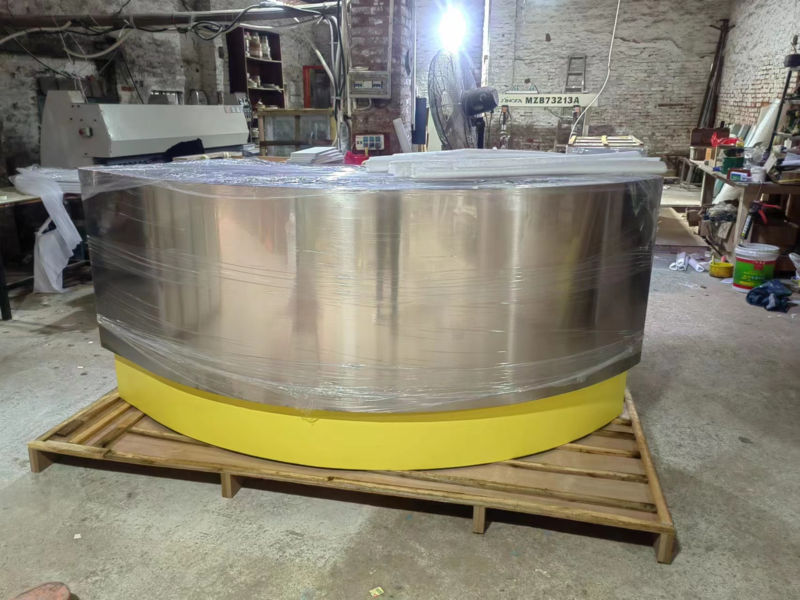 Guangzhou Shengshi Furniture Co., Ltd. specializes in customizing cabinets, wardrobes, bakery cabinets, bread display cabinets, bread island cabinets, wine cabinets, industrial style shelves, cashier counters, and paint display cabinets. Manufacturer customization is of high quality and low price, and can be customized according to customer needs. The product you want. Welcome to call us for customization.